The Rolf Method of Structural Integration
Structural Integration practitioners
Who was Ida P. Rolf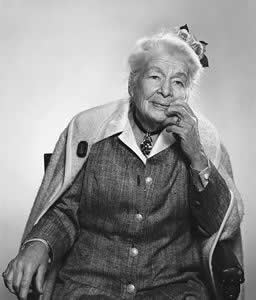 Ida P. Rolf earned a Ph.D. in biochemistry from Columbia University in 1920 and spent the following 12 years working at the Rockefeller Institute in the Chemotherapy and Organic Chemistry Departments.
In 1927 she took a leave of absence to study atomic physics at the Swiss Technical Institute in Zurich and homeopathic medicine in Geneva. Once back in the U.S. she began to seek answers to personal and family health problems, exploring both the current medical treatments available as well as osteopathic, yogic, and other alternative techniques.
By 1940, Dr. Rolf found herself working with people seeking help. Although many intuitive breakthroughs came during her work with disabled persons, she remained firmly grounded in the scientific point of view. In the mid-60s, Dr. Rolf was invited to Esalen Institute in California at the suggestion of Fritz Perls, founder of Gestalt Therapy. There she began training practitioners of Structural Integration, which slowly began to take on the nickname Rolfing.
The need for a formal organization became more and more apparent as the number of people seeking information and training grew. In 1967 the first school was loosely formed in Boulder, Colorado and is now called the Guild for Structural Integration. (See their website at www.rolfguild.org).
Until her death in 1979, Ida Rolf actively trained students, led her organization, planned research projects and lectured. In 1977, she wrote "Rolfing: The Integration of Human Structures", the major written statement of her scholastic and experiential investigation into the direct intervention with the evolution of the human species.
Ida Rolf guiding Peter Melchior: Watch on YouTube
We are not truly erect standing.
We are only on our way to being erect...
One of the tasks of the Rolfer is to speed up this ongoing process - Ida P. Rolf
- Ida P. Rolf
Book a session
NEW YORK CITY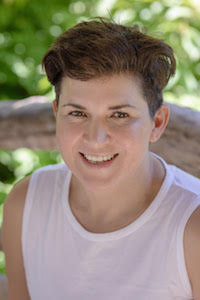 Amy Mingasson
Certified Advanced Structural Integration Practitioner
New York City, Manhattan
More about Amy Mingasson
Book an Appointment
PARIS
Stéphanie Bellion
Certified Advanced Structural Integration Practitioner
71, bd de Picpus - 75012 Paris
Tel:
+33 668 68 20 04
Email:
stepbellion@yahoo.fr
AVIGNON
Karen Monaghan
Certified Advanced Structural Integration Practitioner
19 allée du grand chêne
30400 Villeneuve Les Avignon
Tel:
+33 637 37 41 23
LA ROCHELLE
Stéphanie Bellion
Certified Advanced Structural Integration Practitioner
162, rue des gonthières
17 000 LA ROCHELLE
Tel:
+33 668 68 20 04
Email:
stepbellion@yahoo.fr
MARSEILLE
Michèle Ménage-al Khiari
Certified Advanced Rolf Practitioner
25, rue Dr Escat
13007 Marseille
Tel:
+33 491 04 60 78